想了解500强资深HR总监分享面试技巧经验及遇到的求职奇葩故事吗?

想获得 Amazon, Roit Games, The Grande Organization 等顶级公司招聘职位吗?

想了解川普上台后的移民新政及"创业签"和H1B改革吗?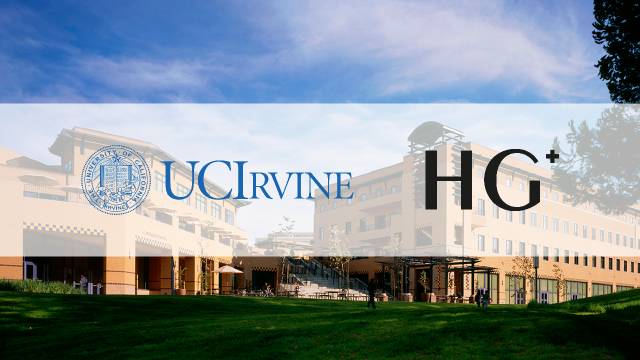 背景 
1月29日,美国国土安全局(DHS)已经明确表示会限制免面签政策,并对非移民签证增加面签。无论是对在学的留学生还是已经在找工作的OPT来说,未来都充满了不确定性。
新官上任三把火,川普保守倾向在他烧下的这几把火中已经清晰可见,那么成千上万的美国华人、中国留学生未来将怎样,现在还不得而知。但可以预见的是,川普的 Use American, Hire American 的一系列火使得留美就业将会愈加困难!!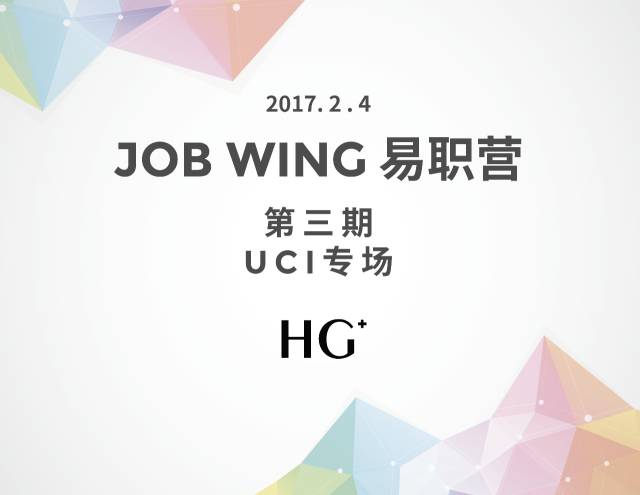 HG Plus 留学实习就业平台重磅推出 JobWing 易职营500强大咖分享会第三期UCI专场,联合UCI CSSA为广大留学生免费提供求职岗位,就业咨询及职位内推。
我们邀请了五百强企业资深HR,四大及金融,影视,法律等各行业精英为我们广大的留学生进行近距离的交流,分享美国求职技巧和经验,让你的求职路上不再迷茫!
免费!免费!免费!
点击"阅读原文"免费注册参与!
请大家带好简历!

    世界五百强企业资深HR总监:
独家解析美国企业的招聘文化和用人宝典!趣谈招聘奇葩故事!

    全球顶级公司现场带来职位发布:
Amazon, Roit Games, 及 The Grande Organization等独家招聘职位发布及免费内推!

    专家解读川普最新政策:
最新移民政策,OPT及H1B改革,"创业签"扫盲等!

    面对面解析美国本土公司用人标准及企业文化:
了解美国公司用人标准及相关法律法规和如何融入美国企业!
UCI A311 Student Center Pacific Ballroom C, 
311 W Peltason Dr, Irvine, CA 92697
Former Sheraton and Embassy Suites 
Senior HR Executive Director 
with Over 20 Years' Experience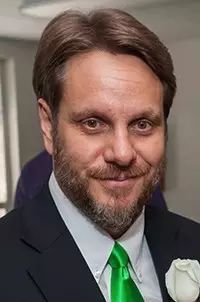 Mark Efros was the Human Resources Executive Director for Sheraton, Embassy Suites, and other 5 star hotels for 20 years.
He has personally hired thousands of employees has given workshops and seminars to companies across the country to teach them to make better hiring decisions.
Mark is an entertaining speaker, always incorporating magic into his speeches, but he is also a wealth of knowledge for someone trying to get hired.
Former PwC China Network Manager 
& Morgan Stanley Advisor
Head of Greater China Market at Preferred Bank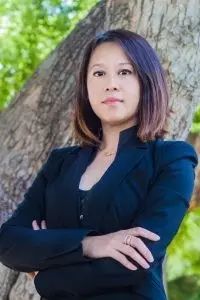 Sabrina Li holds an MBA from the USC Marshall School of Business as well as dual B.A. degrees in Economics and Communications.
In her extensive career she served as a board director for Sycamore Capital Management LLC, she worked for PricewaterhouseCoopers (PwC), and for Morgan Stanley as a Financial Advisor where she was associated with the team which worked on Baidu's IPO transaction.
She now leads a dedicated team at Preferred Bank of bilingual bankers who provide enhanced, integrated and hands on banking support for US and Chinese companies engaged in cross-border business and investment.
CEO of Metan Global Entertainment Group 
Valued at Over $3.5 Billion Dollars
An entertainment industry veteran with over 40 years' professional experience in cable television, live events and new media, Larry Namer is a founding partner of Metan Global Entertainment Group, a venture created to develop and distribute entertainment content and media specifically the China market.
He is the co-founder of E! Entertainment Television, a company now valued at over $3.5 billion USD, and the creator of several successful companies in the United States and overseas.
Partner of Wolfsdorf Rosenthal LLP 
with Rich Expeience in EB-2
 and Other Employment-Based Immigration Services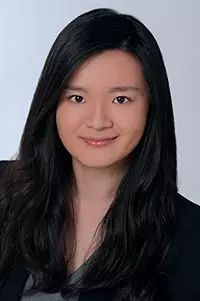 Vivian Zhu is a partner of Wolfsdorf Rosenthal LLP, a full-service immigration law firm with thirty years of experience providing exceptional quality immigration services. She practices in the area of EB-5 and E-2 investment-based visa petitions.
Ms. Zhu has several years' experience in corporate and securities laws primarily working with Chinese companies. Her experience includes reverse mergers, PIPEs, initial public offerings, follow-on public offerings and Exchange Act filings.
Experienced Associate Attorney 
Specialized on Employment Immigration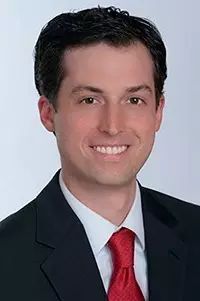 Robert Blanco is an associate attorney of Wolfsdorf Rosenthal LLP, a full-service immigration law firm with thirty years of experience providing exceptional quality immigration services.
He specializes in business and employment immigration cases. He prepares both immigrant and non-immigrant petitions for skilled workers, executive managers, high net worth investors, and people of extraordinary ability in the arts, sciences, and business.
Vice President of HG Plus, 
is bilingual in English and Chinese. 
She spent 7 years working in China.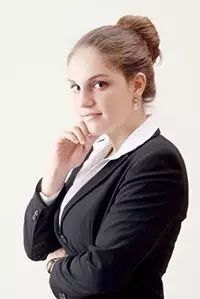 在美中国留学生是一个庞大的群体,在中国留学生在美找工作愈发困难的当下,HG Plus希望能为留学生们护航,助力职场之路。
HG Plus 梦想家的平台
我们全力打造您的海外求职之家
Mission
HG Plus strives to help young professionals enter the workforce successfully and supports them all through their pre-career preparation.